Pi-eX – finalist for the 2018 Best Financial Start-up Awards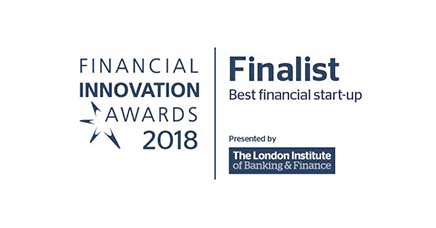 Pi-eX is delighted to announce that it has been shortlisted as Best Financial Start-up for the 2018 Financial Innovation Awards. The Financial Innovation Awards is presented by The London Institute of Banking & Finance and UK Finance. The awards, which are in their 20th year, celebrate the very best projects in global banking and finance.

Pi-eX has been selected for the work it has done developing a new financial derivative based in Fine art. Pi-eX innovative financial instrument named "Contract on Future Sales (CFS)" enables art collectors to better manage their risk ahead of the sale of an artwork at auction while allowing investors to take a position in the fine art market without having to buy and hold the asset.

Regulated by the FCA, the UK financial regulator, since 2016, Pi-eX also developed innovative fine art data analysis tools using a behavioral analysis approach to gain insightful information on the dynamics of the fine art market. By focusing on the behavioral trends of art buyers and sellers rather than specific artworks or styles, Pi-eX strives to provide valuable market-focused information to those interested in better understanding liquidity, performance and volatility in the fine art market.

Pi-eX Founder and CEO, Christine Bourron, said "Being shortlisted for the second year by the Financial Innovation Awards brings great pride to the Pi-eX team. I believe it is a testament to our innovative approach to make the fine art market more transparent and more accessible to investors".




To learn more about Pi-eX products and services, please visit:

Pi-eX 's Products & Services




To find more about the 2018 Financial Innovation Awards, please visit:

Financial Innovation Awards



For further information, please contact Susan Allan at contact@pi-ex.co






© 2018 Pi-eX Ltd All rights reserved